Features and facts of China dirt-bikes
Dirt-bikes have an interesting way of making a kid smile. They bring out the kid in adults as well. In this article, we will address some of the common features of China made dirt bikes. The risk of injury is greatly reduced when you have a good understanding of these dirt bike features. So if you're in the market for a dirt bike, take a second and familarize yourself with these pointers.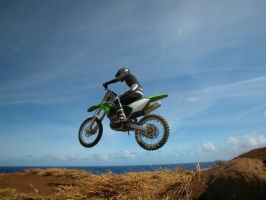 Click here to see my lineup of Dirtbikes at wholesale prices! Trying to diagnose an electrical problem?

---
China made dirt bikes are not much different than their Japan counterparts. Cost, obviously is a huge difference, but design, not so much. In the china dirt bike market, there are several different size classes. They range from around 70cc on up to around 250cc. These are usually all 4 stroke engines, requiring no gas and oil to be mixed. There are 49cc dirt bikes, however not as popular, and these are usually 2 stroke engines.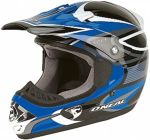 One difference in the classes is that some of these dirt bikes will be fully automatic (requiring no clutching or shifting), some will be semi-automatic(requiring shifting), and some will have a manual clutch(clutching and shifting required). Obviously, shifting and clutching may present a problem for really young riders, while more expeirienced riders would'nt have it any other way.
The shift is always by the left foot and the clutch is by the left hand grip. All china dirt-bikes have a twist style throttle on the right side. They usually will have a hand operated front brake, and foot operated rear brakes. On some models the brakes will be drums, some models will have disc brakes. Some models will have a combination of both.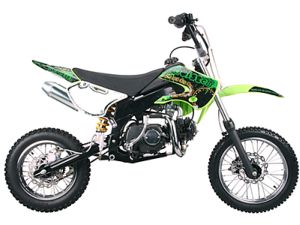 China dirt-bikes have the same basic engine concept as the China ATVs. The have a single cylinder, air cooled engine. Some will be equipped with kick-start only. Some will have both electric and kick-start. Also called pit-bikes, these bike all have a similar suspension. However, some have upgraded, high performance suspensions designed for jumping. In these cases you will also see inverted forks, and an adjustable mono shock under the seat. This type of suspension is more costly as well.
The frame construction can also very from one dirt bike to the next. Let's face it, plastic is plastic. But under the flashy exterior, lies a vital part of this machine.
Some dirt bikes have a tubular steel frame while others have an aluminum frame. An aluminum frame is lighter and more expensive. You will generally find this frame on more high end jumping style dirt bikes.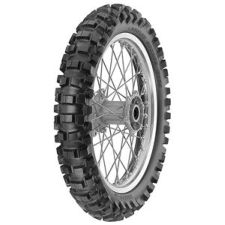 Some smaller china made dirt bikes also come with safety features such as training wheels and remote shut offs. Some larger china made dirt bikes are a dual purpose bike that can be ridden on/off road. This is sometimes called a dual sport, or enduro style.
Regular maintenance consist of oil changes, inspection of the fuel lines, fuel filter and air filter. Also check the brake fluid levels in the brake master cylinder if your dirt bike has disc brakes. I always recommend 15W40 oil. Any brand you prefer. Always make sure that you check all nuts and bolts for tightness and use a product like lock tight threadlocker.
Clean the carburetor from time to time to prevent build up. Inspect all wires and make sure plugs and connectors are connected.
Return to about-china-atvs home page