Before you buy an ATV, consider this...
If you're planning to Buy an ATV or any other China made powersport for that matter, there are a few things you should consider first.
Money is not the only factor. Obviously, your probably thinking,"well why am I buying from china if not to save money?" For those that want to know the answer,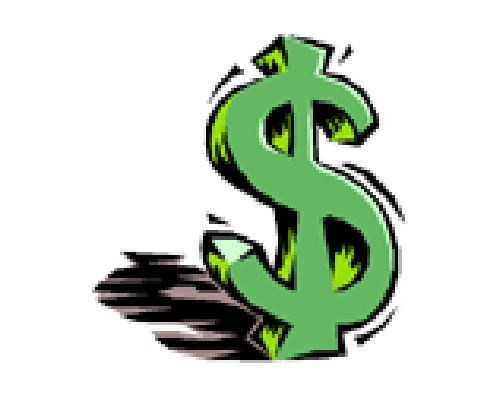 Click here to read some Chinese ATV articles
I invite you to click here to learn more.
China made powersports have standard features that are either options, or unavailable on many Japanese brands. Part cost is cheaper. The designs have an easy do-it-yourself appeal. The sizes available in China ATVs fit a more broad range of people. The list goes on.

Brand New 110cc ATV w/Free Shipping! Only $489.00
These are Brand New 110cc ATVs. They come with powerful 4 stroke engines, electric start, fully automatic transmissions, speed governor, front and rear brakes, and remote stop. Please visit my ...
What happens when it arrives? Here's how to assemble it!
---
So what else do you look for before you buy an atv? First, the seller. I am a licensed, bonded and insured dealer in the state of Louisiana. The manufaturers that supply to me are also licensed to sell here. What difference does that make? ALOT!
Every year around Christmas time, I see everyone that can rub two nickels together trying to sell ATVs. They don't know much or anything about them, and they don't care to know. They are here for the quick sale. "buy 'em low, stack 'em high, sell 'em cheap" is their philosophy. Nobody knows them, or who they get ATVs from. And when someone has a problem, guess what? Tuff luck! You have no recourse. Who do you report it to? Who is going to help you solve your problem? Where the heck is the guy that sold it to you? As a licensed and bonded dealer, I know the laws. If there is a problem in warranty, the consumer can come back on me and I can go back on the manufaturer to make it right. If you deal with a fly-by-night seller, well, good luck.
---
The next thing that I would look into before I would buy an atv, would be the ATV. Yes, many China made ATVs are built around the same style. That does'nt mean that they're the same. Differences such as 2 stroke and 4 stroke, safety features, with or without racks, brake location, size, warranty, and color may also be important to you. Yes, virtually all of the engines are very similar. However, can a 4 year old and a 6 year old ride the same size? Can your child's fingers reach the hand brake? Will your son like pink camo?
Okay, I'm getting off of the point. There are differences between the brands and styles just like everything else. Make sure you are familiar with the features that come on the bike your buying.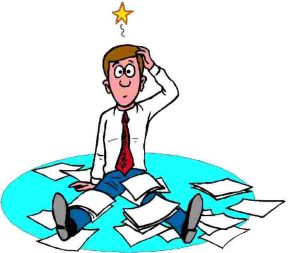 When you plan to buy an atv, do you know what should come with it? How about paperwork? Does it come shipped with the quad or does it come in the mail seperately. Will it be filled out correctly? What do you do with it?
How about accessories? Many ATVs come with a small tool bag. Also, there is often a batttery charger. There will most likely be an awefully written owner's manual as well. How about set up? I can promise you that there has'nt been any instructions included on the thousands I've seen. Is there a mechanic or technical support that can answer your questions?
In fact, where do you buy? Whether you buy on-line or off, really should'nt matter if you're dealing with a good company. Often times on-line sales will save you alot of money because the dealer does'nt have as much overhead involved. He does'nt have to assemble it, prep it, or even stock it in some cases. Also, his competition will be much greater on the net, forcing lower prices.
---
If you do buy it in person, ask if the oil has been changed from the shipping oil. Ask which bolts and nuts should be given special attention. Go over the safety features to insure they work. Get on the ATV or put yur child on it and check the fit. Has it been tested? If so, check for fuel leaks. Look for any missing bolts and screws. Ask if they can do repairs and if not maybe they can recommend someone. Do they have any trouble getting parts from their supplier? Okay, maybe they would lie about that, but it does'nt hurt to ask.
If you're buying an on-road cycle or scooter, make sure you get what you need to properly register it. You can opt to pay the T,T,& L to the dealer, or go to the DMV yourself.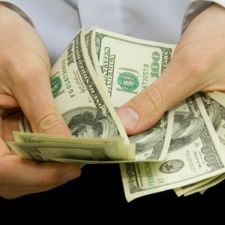 And finally, money. Since there really is'nt a "blue book", or sticker price when you buy an atv, how much should you pay. Well that depends. There are alot of different brands out there. Some include shipping. Some have big warranties. But it goes back to the point I brought up earlier. WHO do you buy from? Is this clown selling ATVs from a trailer on the side of the road going to be here when this thing breaks. Probably not. Better not spend too much. Is this other guy that screaming about a 100 year warranty going to back it up. Not likely.
Do some research on average pricing for the brand or style that you want. Then try to find a knowledgable dealer that offers a fair price. We have to eat too. If the price is reasonable and you feel comfortable with the seller, go for it. If it seems too good to be true, well you know how it goes!
Return to about-china-atvs.com home page