QG-210 70cc Dirtbike- ONLY - $449.00 w/FREE SHIPPING!!!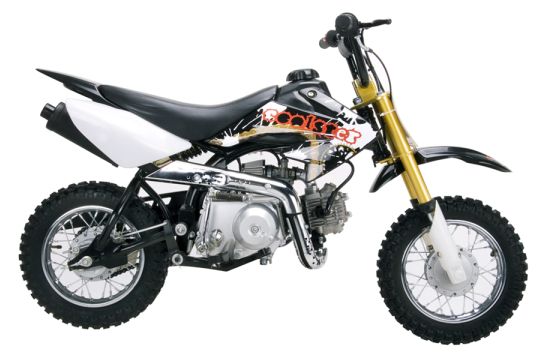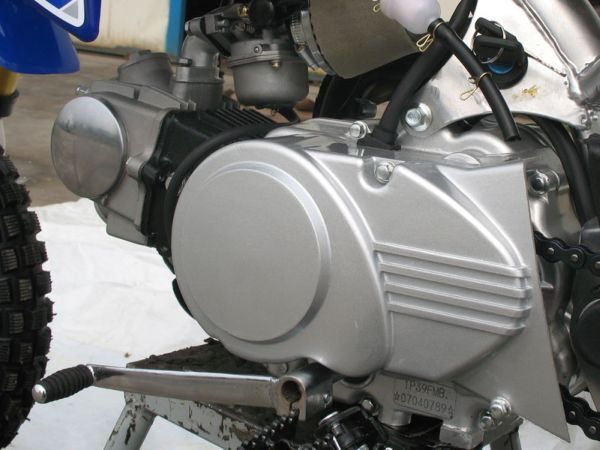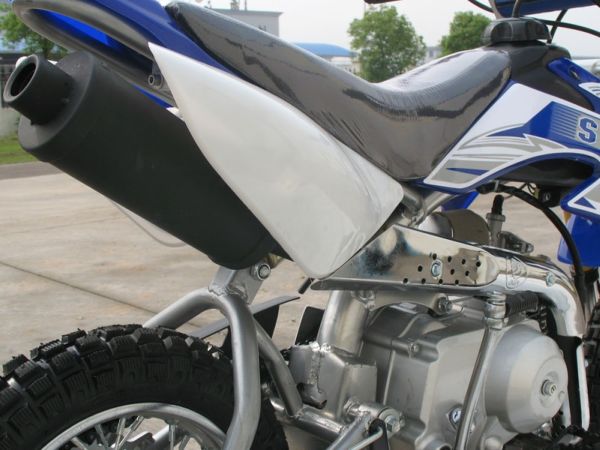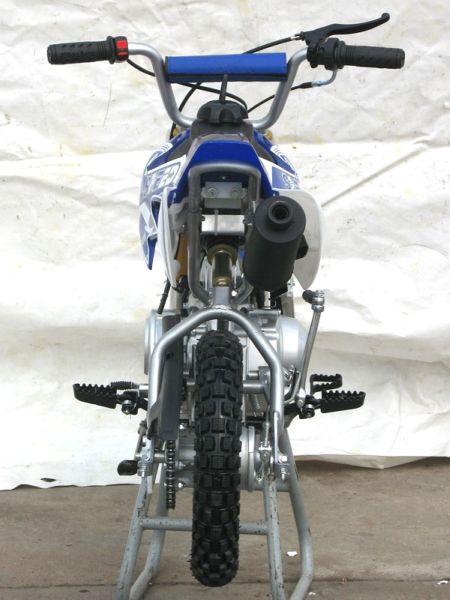 The QG-210 70cc Dirtbike from Coolster is an awesome little bike. It is a great introduction in dirtbikes. It has a powerful 4 stroke engine and semi-automatic transmission. That means that you'll need to shift, but there's no manual clutch. It is so much fun to ride, and UNBEATABLY PRICED!
It can carry approx. 110lbs. and has a top speed of around 25-30 MPH.
Specifications Model Number QG-210 ENGINE INFO Engine type �F 70cc 4-stroke, semi-auto,single cylinder Displacement �F 70cc Cooling �F air-cooled Max horsepower �F 4.0kW/8,500r/min Max torque �F 5.0N.m/5,500r/min (N.m/r/min) Bore*stroke �F 47 x 41.4 Max speed �F 55km/h Climbing ability �F Ignition �F CDI Starting system �F foot start Battery �F Engine oil �F 4.2L CHASSIS ETC Clutch �F automatic clutch Transmission �F Chain Driveline �F Driving wheel �F Rear wheel force Suspension,front/rear �F Brakes �F Rear brake: Hub brake Brake operation �F Hub brake Tires,front/rear �F 2.75-10 /2.75-10 Fuel capacity/type �F Weight,G.W./N.W �F 48kg /40kg Max load �F 50kg DIMENSIONS Wheelbase �F 925mm L*W*H �F 1,554 x 680 x 740mm Height to seat �F 440mm Min ground clearance �F 190mm Carton size �F 1,175x 390 x 600mm Shipping info �F Qty/40' HQ: 240pcs




Click here to return to our DIRTBIKE STORE
Return to about china atvs home page