ATA-110F1 Utility Style 110cc w/ Racks only $575.00 Free Shipping!
Speed governor, remote start, remote stop, pull lanyard stop, headlights, and tailights!
Engine Type: 110CC,Air cooled, 4-stroke, 1-cylinder,automatic
Start Type: Electric start
Transmission: Chain Drive
Max Torque: 6.5N.m/5000-5500r/min
Wheelbase(inch): 31.5
Ignition: CDI
Fuel Capacity(L): 2.5
Chassis:
Front Hand Brake: Drum
Rear Foot Brake: Hydraulic Disc
Tire Front: 16x8-7
Tire Rear: 16x8-7
Suspension Front(inch): 12.4
Suspension Rear(inch): 11.2
remote control(Yes/No): Yes
Speed Limiter(Yes/No): Yes
Engine kill switch(Yes/No): Yes
Dimension:
Battery: 12V/4Ah
G.W.(lbs): 231.49
N.W.(lbs): 198.42
Max Loading(lbs): 132
Overall Size(inch): 52x29.9x38.6
Carton Size(inch): ATA110-F1: 50x31.50x25.59
ATA110-F: 48.22X31.5X25.59
Seat Height(inch): 25.2
Ground Clearance(inch): 2.84

Please note that just like the 110b, the ATA-110F1 is fully automatic! Just give it gas and go!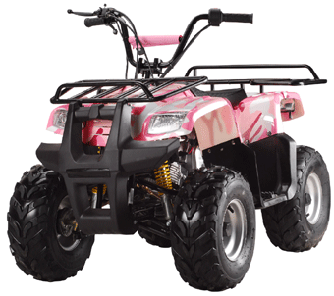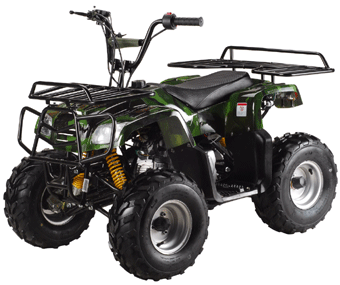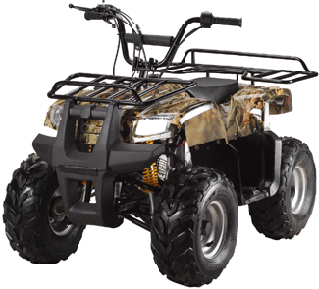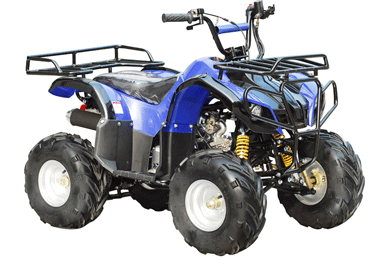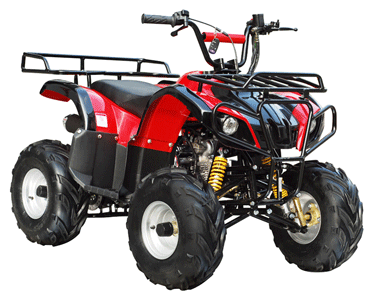 Click here to return to our ATV STORE
Click here to return to about china atvs home page